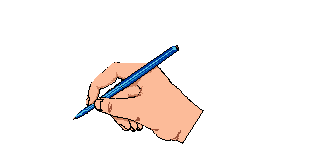 Omaha
Chapter 210
QCWA
WØOMA
---
The Chapter 210 Annual Meeting was held at 11:00 AM Saturday 20 August 2005, at the Golden Corral, 90th & Boyd in Omaha. There were 26 individuals in attendance.
23 August 2005 is the 3rd Anniversary of Chapter 210 being chartered by QCWA National. We have 37 paid members.
Chapter President Bob Conley, W0LYU; opened the meeting with the Pledge of Allegiance. There was discussion on more net control operators, check-ins, quarterly field trips, increasing the membership, and the monthly luncheons.
By a show of hands, it was decided by a vote of 17 to 1 to open the QCWA Nets to all amateurs. To maintain the integrity of 25 years tenure, the first half of the net will be called with the 25 year requirement. The second half of the net will be open to all amateur check-ins.
We as senior / tenured QCWA amateurs hope to foster and mentor newer amateurs by including them in our Chapter nets. The monthly luncheons will continue to be open to all amateurs.
Doug, K0BOY and Lance, WN0L continue to improve the location and operation of the 147.36 and 146.67 repeaters. It was suggested by Jim, K0EMC, to possibly link both these repeaters. This would certainly provide greater coverage and participation to more Chapter members on the Tuesday night nets.
The following members received awards at the annual meeting:
Doug Halbert K0BOY 50 years
Jack Powley WA0SAQ Chapter Meritorious Award
We have $675.75 in the Chapter Treasury
There were 7 door prize drawings for digital volt meters. The winners were:
Dave KB0BIW, Carl W0GAJ, Jack WA0SAQ, Bob K0GQK, Jim WB0BIK, Tom K0AMD, John W0WRT, and Bob W0LYU.
On Tuesday, September 6th, we will resume the 2 meter Chapter 210 QCWA Net, using the Chapter call sign W0OMA. The time will be 1900 local (7:00 PM) on the 147.36+ repeater. We will meet every Tuesday evening and thank Doug, K0BOY, for providing the repeater.
Thursday August 25th will be the monthly luncheon -- 11:00 AM at the Old Country Buffet, 76th and Dodge in Omaha. Please join us for an excellent time.
Respectfully submitted,
Dick Newsome W0HXL
Secretary/Treasurer
Chapter 210